the reign of King Charles III he started getting dragged onto social media when a video of him throwing a tantrum over a leaky pen went viral. The offending incident occurred while he and Camilla, the queen consort, were signing a guest book at Hillsborough Castle near Belfast.
"Oh God, I hate this…" he says in a tone that some might call frustrated and others whiny.
"Oh look, it goes everywhere," adds Camilla as the aid hurries to remove the offending object from Her Majesty's presence. From there, Camilla calmly takes over and sits down to sign the tome while Charles stands back and watches.
"I can't STAND this damn thing," he spits out angrily. "Every time it sucks!" And with that, he is removed from that inhuman battlefront.
Our sarcasm is cruel, we know it. The cameras captured this moment while the King of Great Britain was still mourning the death of his mother, Queen Elizabeth II. On the other hand, the queen belonged to the age of television. She knew that a camera lens always captured one of the angles of her, so she worked tirelessly to make sure most of it was inscrutable. The public loved the mystery of it.
Charles, on the other hand, came of age in the age of the 24-hour news cycle and celebrity coverage. When he married Diana Spencer, he was already more than a character than a real personthat lanky lout with oversized ears co-starring in a show known as The British Monarchy, which is sometimes a drama and occasionally a comedy.
Through "The Crown," series creator Peter Morgan adds additional dimensions by humanizing the royals through dramatic scripts and a carefully selected cast of actors tasked with filling in the emotional blanks between public appearances. and tabloid gossip. It is the most believable fictional story about people who spend their lives carefully presenting a fictional version of themselves to the world.
When Charles married Diana, the public considered him more of a character than a real person.
That was never going to be a problem for Queen Elizabeth, who has been portrayed with grace and dignity by Claire Foy, Olivia Colman and, as of Season 5, Imelda Staunton. Morgan always designed her drama to be a "love letter" to the recently deceased monarch, and it works as such, even in these more screeching new episodes.
Even if that wasn't the case, Elizabeth had fully embraced her alternate identity as a carefree character capable of parachuting from a helicopter with 007 or invite Paddington Bear to tea. Charles never did because he couldn't: he had already been cast in a supporting role as Diana while they were married, and as the villain once their union fell apart.
Josh O'Connor's Season 4 portrayal of Charles lives up to that, while also identifying with the future king's fate as a man stifled by the lifelong duty he was born into. Still, the actor doesn't hold back in portraying Charles' petulant anger at being overshadowed by Diana's glamor and approachability, captured in those very episodes with stunning simplicity by Emma Corrin.
We may feel a little sad for the prince, but that doesn't come close to the depth of feelings people still have for Diana thanks to the documentaries, news specials, and television tributes devoted to her over the years.
All of those considerations make this new season of "The Crown" a little more awkward than previous ones. Morgan writes to Queen Elizabeth and Philip with intimacy and knowledge that directs the directions of all the characters around her and her relationships, which Lesley Manville she reminds us through her time as Margaret in this round. On the other hand, the queen left a rug of breadcrumbs for Morgan to mold and reshape into narratives that tell the story of her life alongside that of the 20th century.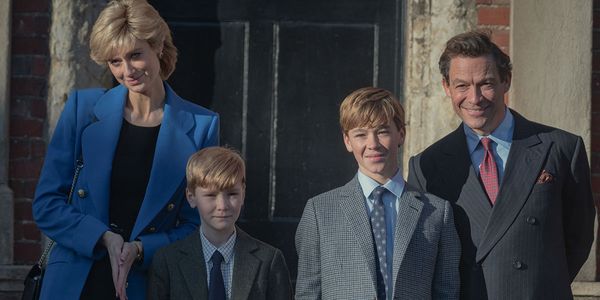 Elizabeth Debicki, Will Powell, Sean West and Dominic West in "The Crown" (Netflix/Keith Bernstein)
Meanwhile, Diana established her narrative as best she could, first through her secretly recorded testimonials leading up to Andrew Morton's 1992 bestseller "Diana: Her True Story," and then through an interview with Martin Bashir. , each ensuring that she remains accessible for decades after her death.
And that decision affects how we see the end of Diana's marriage to Charles, with Elizabeth Debicki and Dominic West in their roles, respectively. Reddit threads and other social media discussions will likely parse Debicki's opinion, but West's portrayal is pretty brilliant for Charles' personality.
It is true that this assumes that what little we have seen of his temperament is accurate; according to a former assistant who spoke to Reuters, Charles is "known to be funny, but he was also short-tempered and demanding." That second part is confirmed by the video discussed above and others that don't exactly show it in the best light, along with other unflattering footage.
I guess Morgan's Charles gives us the funny side. . . if you can call it that. West simply makes him into a man who wants to modernize the monarchy and make his mark on the world. Sure, he's the man caught on tape telling his lover Camilla Parker Bowles (Olivia Williams) that he wishes he could live inside her underwear. But he also founds a charity known as The Prince's Trust, for which West serves as an ambassador. According to varietythe actor offered to resign to avoid any conflict of interest, but Charles turned him down.
---
Want a daily roundup of all the news and reviews Salon has to offer? Subscribe to our morning newsletterIntensive course.
---
Obviously, the newly crowned monarch isn't stupid, because West rewards that decision with a performance that casts Charles as a man long denied agency by this family, including choosing to marry Camilla Parker Bowles (Olivia Williams). , an unfortunate story of true love. secretly entangled within a fairy tale union that Charles never wanted, manufactured by The Firm.
And if that approach doesn't hurt as deeply as Corrin and O'Connor's dark, icy duels, that might be because Morgan doesn't know how to map the emotional atria and ventricles of this painfully late-stage relationship. Or one could criticize the unspoken villain cut edited out over years of coverage that makes Charles look silly or moody or. . . standing there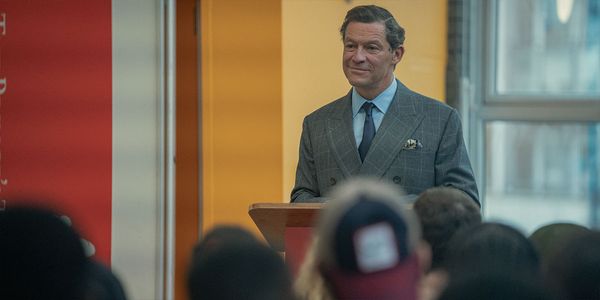 Dominic West in "The Crown" (Netflix/Keith Bernstein)
It feels strange to gently penalize a performance for being too convincingly vulnerable considering that in almost any other instance, that would be an advantage. It could also be the case that West's performance aligned with a version of King Charles III that we have yet to meet. Still, it highlights the tense attraction between the British monarchy romanticized in "The Crown" and the one we know through Charles and Diana's children, one of whom is determined to live more openly and be more publicly real than his grandparents and father.
read more
about "The Crown" and the monarchy